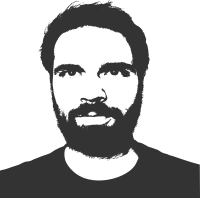 Dr. Niels Seidel

orcid.org/0000-0003-1209-5038
Research Interests
Learning analytics and adaptive learning environments

Video analytics
User modeling
Adaptive hypermedia

Human computer interaction (HCI)

Interaction design patterns
Human video interfaces

Multimedia applications

Hypervideo
Video-based learning environments

Distributed systems / CSCL and CSCW

Scripted collaboration and CSCL scripts
Virtual communities
Teaching
See my teaching portfolio (in German only) for a complete teaching record.
Education and Scientific Work
since 2017: Scientist at the Chair of Cooperative Systems at the FernUniversität in Hagen, Germany; Prof. Dr.-Ing. Jörg M. Haake
2015: Research stay at the Ben-Gurion University, Be'er Scheva, Israel; Human-computer decision-making lab; Dr. Jakov Gal, Dr. Iris Tabak
2012–2014: Scientist at the Media Centre at the Technischen Universität Dresden; Prof. Dr. Thomas Köhler
2011–2012: Freelancer at the UNESCO-IHP/WMO-HWRP-Sekretariat in Koblenz; Dr. Johannes Cullmann
2009–2017: Scientist at the Chair of Production Economy and Information Technology at the International Institute Zittau (since 2013 part of the Technische Universität Dresden); Prof. Dr. Thorsten Claus
2009: Diploma Computer Science, field of study: Human Computer Interaction, final grade: 1,8
2006–2008: Student Assistant at the Institute of Orthopaedic Research and Biomechanics at Ulm University; Prof. Dr. Hans-Joachim Wilke
Theses
Phd thesis
Seidel, N. Interaction Design Patterns und CSCL-Scripts für Videolernumgebungen. TU Dresden. 2018. http://nbn-resolving.de/urn:nbn:de:bsz:14-qucosa-233756
Diploma thesis

Seidel, N. Web-based Hypervideo Production. Diploma Thesis. Ulm University. Institute of Media Informatics. 2008.
Memberships
Chair of Hillside Europe e.V. (treasurer)
Member of the German Informatics Society (Gesellschaft für Informatik e.V. (GI))

Member of the Special Interest Group Educational Technologies

Member of the Special Interest Group

CSCW & Social Computing

Member of the Working Group Learning Analytics
Member of the Working Group Digital Humanities

2014-2017: Spokesperson of the Saxon Teaching Community on Video-based Teaching and Learning (Facharbeitskreis Videos in der Lehre).
Program Committees
PC member at the DELFI Conference in Heidelberg, 2020
PC member at the 9th HDI (Hochschuldidaktik Informatik) Conference in Heidelberg, 2020
PC member at the 29th European Conference on Pattern Languages of Programs, 2020
PC member at the 28th European Conference on Pattern Languages of Programs, 2019
PC member at the 27th European Conference on Pattern Languages of Programs, 2018
PC member of the doctoral consortium at the 2nd German Learning Analytics Summer Institute (LASI), 2018
PC member at the 26th European Conference on Pattern Languages of Programs, 2017
Session chair of the session "Flipped Classroom: Vom Hörsaal zum Lernsaal" at the Workshop on E-Learning 2016, in Görlitz, Germany
Session chair of the session "Assessment und Medien" at the Workshop on E-Learning 2014, in Görlitz, Germany
Session chair of the session "Progressive e-learning concepts for water and environmental dynamics" at the conference "ICWRER 2013 Water & Environmental Dynamics", 3rd – 7th June 2013 in Koblenz, Germany
Conference co-chair and PC member of the symposium "Wege zum dritten Zyklus der Blogna-Reform", 13/14.09.2010 in Zittau, Germany
Grants and Awards
Google Impact Challenge Germany, 2018
Grant from Multimedia Fond of the Technische Universität Dresden, 2014
Saxon Price for Research into Local History, 2008
Research and Development Projects
| | |
| --- | --- |
| since 2019 | LA DIVA: Learning Analytics for Diversity-Inspired Adaptive Learning. Partly funded by the Federal Ministry of Culture and Science Northrhine Westfalia |
| since 2017 | Theresienstadt propaganda film: fake-news 1945 and today. Funded by Google.org. |
| since 2017 | APLE: Adaptive personal Learning Environment for distance university of Hagen. Partly funded by the Federal Ministry of Culture and Science Northrhine Westfalia. |
| 2016 | Vi-Assess: Video-based assessment, including task types and their integration in video players and learning scenarios. Funded by the Saxon State Ministry of Science and Art. |
| 2015-2016 | Vi-Teaching: Fostering active video-based learning in blended learning settings. Funded by the Saxon State Ministry of Science and Art. |
| 2014 | Theresienstadt Explained:  Prepare the Nazi propaganda film as an augmented learning resource. Funded by the crowd of StartNext. |
| 2014 | E-TuScript: Design and development of video-based scripting technology to train managers in online communities. Funded by the Multimedia Fond of the Technische Universität Dresden. |
| 2014 | IWRM education: E-Learning module on Integrated Water Resources Management. Lead by the International Hydrology Program / Hydrology Water Resources Program (UNESCO). |
| 2012-2016 | Lehrpraxis im Transfer: Supporting university teachers in using digital learning and teaching technologies. Funded by the Federal Ministry of Education and Science (BMBF). |
| 2011 | BegA: User-generated E-Assessment tests and assignments. Funded by the Saxon State Ministry of Science and Art. |
| 2009-2011 | ETC: Efficiency of test and content production and deployment in the E-Assessment environment of OPAL. Funded by the Saxon State Ministry of Science and Art. |
|  2009-2012 | doc.stud: Development of a structured Phd program for the German doctoral network doc.net. Funded by the European Social Fond and the Federal State of Saxony. |