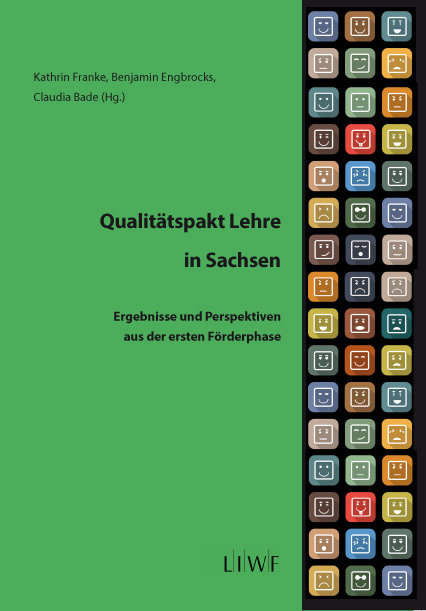 Als Resümee der letzten vier Jahren im sächsischen QPL-Verbundprojekt »Lehrpraxis im Transfer« habe ich zusammen mit meinen Kollegen zwei Beiträge geschrieben, aus den der Verbundcharakter sehr deutlich hervorgeht. Der erste Beitrag behandelt die kollaborative Konzeption und mehrfache Durchführung eines mediendidaktischen Weiterbildungsangebots im Projektverbund. In der Hoffnung dem Thema OER auch in der Hochschuldidaktik zum Durchbruch zu verhelfen, haben wir diesen Kurs unter freier Lizenz veröffentlicht und die Durchführung sehr ausführlich beschrieben. Andere Mediendidaktiker sollten damit in der Lage sein den Kurs relativ einfach zu übernehmen und hinsichtlich der eigenen Anforderungen anzupassen. Im zweiten Beitrag steht die Zusammenarbeit von Lehrenden im Mittelpunkt, die über hochschulgrenzen hinweg in Facharbeitskreisen ihre Lehre fortentwickeln. In der vorgestellten empirischen Untersuchungen dieser Communities of Practice haben wir wichtige Impulse für die Förderung von Facharbeitskreisen im Nachfolgeprojekt »Lehrpraxis im Transfer plus« gewonnen. Aufgrund der hohen Relevanz für die hochschuldidaktische Forschung planen wir weitere Veröffentlichungen dazu.
Beide Beiträge werden Anfang 2017 in einem noch nicht abschließend betitelten Band der Edition des Leipziger Instituts für angewandte Weiterbildungsforschung (LIWF) erscheinen.
Überführung hochschuldidaktischer Kurse in OER – Ansätze und Herausforderungen
Niels Seidel
Der vorliegende Beitrag geht der Frage nach, wie hochschuldidaktische
Weiterbildungsangebote als Open Educational Resources (OER) aufbereitet werden
müssen, damit sie aus sich selbst heraus nachvollziehbar und wiederverwendbar
sind. Am Beispiel eines kollaborativ entwickelten und mehrfach erprobten
Mediendidaktik-Workshops wird erläutert, warum neben den Lernressourcen und
Lernzielen auch Angaben zur didaktische Durchführung sowie genaue
Kontextinformationen erforderlich sind.
Facharbeitskreise: Hochschulübergreifende Communities of Practice zur Qualifizierung von Lehrenden
Niels Seidel, Benjamin Engbrocks und Stephanie Gaaw
Dieser Beitrag befasst sich mit Facharbeitskreisen (FAK) als eine Form von Communities of Practice zur kollegialen Beratung von Lehrenden. Am Beispiel der sächsischen Hochschulen wird die Initiierung von zehn FAK erläutert. In einer Inhaltsanalyse von 43 Sitzungsprotokollen und einer Befragung wurden diese FAK evaluiert. Das Ergebnis unterstreicht die Intention, den hochschul- und fachübergreifenden Wissensaustausch von Lehrenden zu fördern und zeigt Entwicklungspotentiale auf.